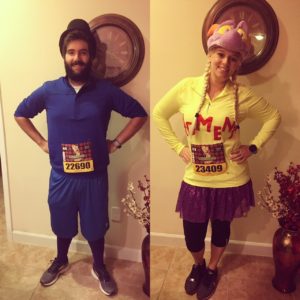 We had so much fun at the Inaugural Wine and Dine 10K through EPCOT! This was Katie's first 10K at Walt Disney World. We thought it was pretty even in comparison to the Disneyland 10K we completed in September. The first 4 miles of the course are on roads around EPCOT. We didn't like the early there and back just after Mile 1. Running and seeing hundreds of people in front of you is never great motivation, but it seems like the best way to keep the distance in the course.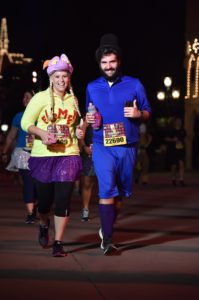 Some of our favorite parts were running around the Boardwalk and Yacht & Beach Club! There were plenty of spectators to keep us motivated. Cheering crowds are always a huge boost and it is nice to see families come out to watch the race. We were really disappointed that the course didn't pass in front of the Imagination Pavilion – as many of the 5K races through EPCOT do.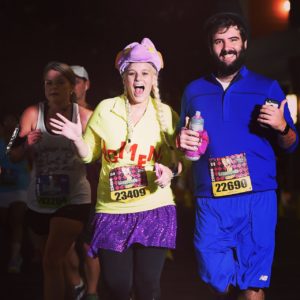 There was ample amount of PhotoPass Cast Members during the park time and leading to the finish line. We were able to get some great photos! There was a lack of character stops, which led to really long lines at each of them. The Mile Markers were Wine and Dine themed and since they just had pictures of food on them themed to different countries, there were no lines for these opportunities. As cute as the character markers are, it is nice for everyone to grab a quick selfie.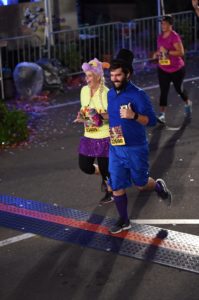 Overall, we were pleased with the organization, volunteer participation, and support. We will definitely be doing this race again next year!