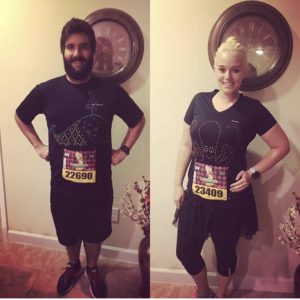 This year the Wine and Dine Half Marathon switched from a nighttime race, to the normal early morning slot to accommodate the addition of the 10K. In the past, many of Walt Disney World's Half Marathons have gone through three parks; however, we only ran through two for this race. That was really disappointing to us because the parks are obviously the most fun to run in and the only place for course photos.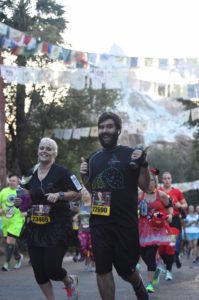 Runners parked at EPCOT and took a bus over to the Wide World of Sports for the start line. This process went really smooth for us. The course left WWoS and went down Osceola towards Animal Kingdom. The course had a good amount of time in the park and a lot of bathroom stops. After that it was miles and miles of the open road, passing the Ticket and Transportation Center and heading towards EPCOT. The course only went through EPCOT for less than a mile, just a small there and back down the main breezeway.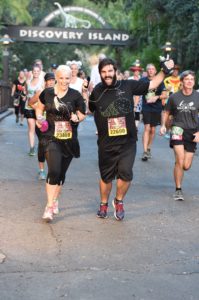 The number of water stops was amazing! We were able to switch to handheld bottles with ease. The volunteers were all ready to help at every stop. There were plenty of bathroom stops with park bathrooms and Port o Potties all over the course. There were only a few sections of the course with the ChEAR squad and we would've liked more. The high school bands playing on the course were fantastic and extremely motivating!!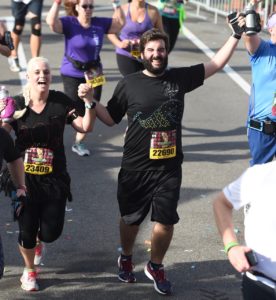 Overall it will be a repeat next year, with hopefully the addition back of Hollywood Studios. One of us is a fan of the morning race, and the other is not. We both think it will stay as a morning race with a 10K forever now.