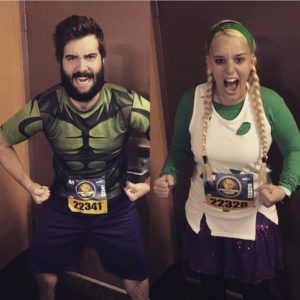 Our first race this weekend was the Dr. Strange 10K! We were thrilled to see how many runners came out in costume. Dr. Strange even made an appearance at the event, which we were really impressed with. We had heard he had only just left the silver screen to visit Walt Disney World so we had no idea he would travel to Disneyland. I guess when you can change reality it is much easier to travel!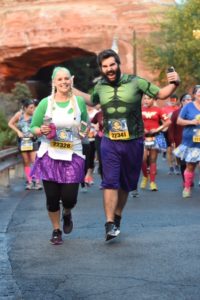 The 10K course was similar to other Disneyland 10K courses. About half of the distance was spent inside the parks, with the other half heading to the parks and backstage. We think the 10K is easily the best distance at Disneyland. Since the parks are so close together, it is fun to run through both parks at a short distance.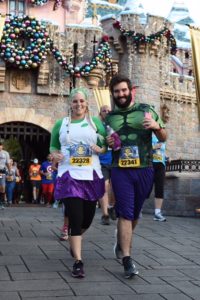 This whole weekend had low attendance, which makes us wonder if they will remove the weekend or change the theme for next year. Katie is not as big of a Marvel fan as Spencer, so this race might land on the chopping block for next year.