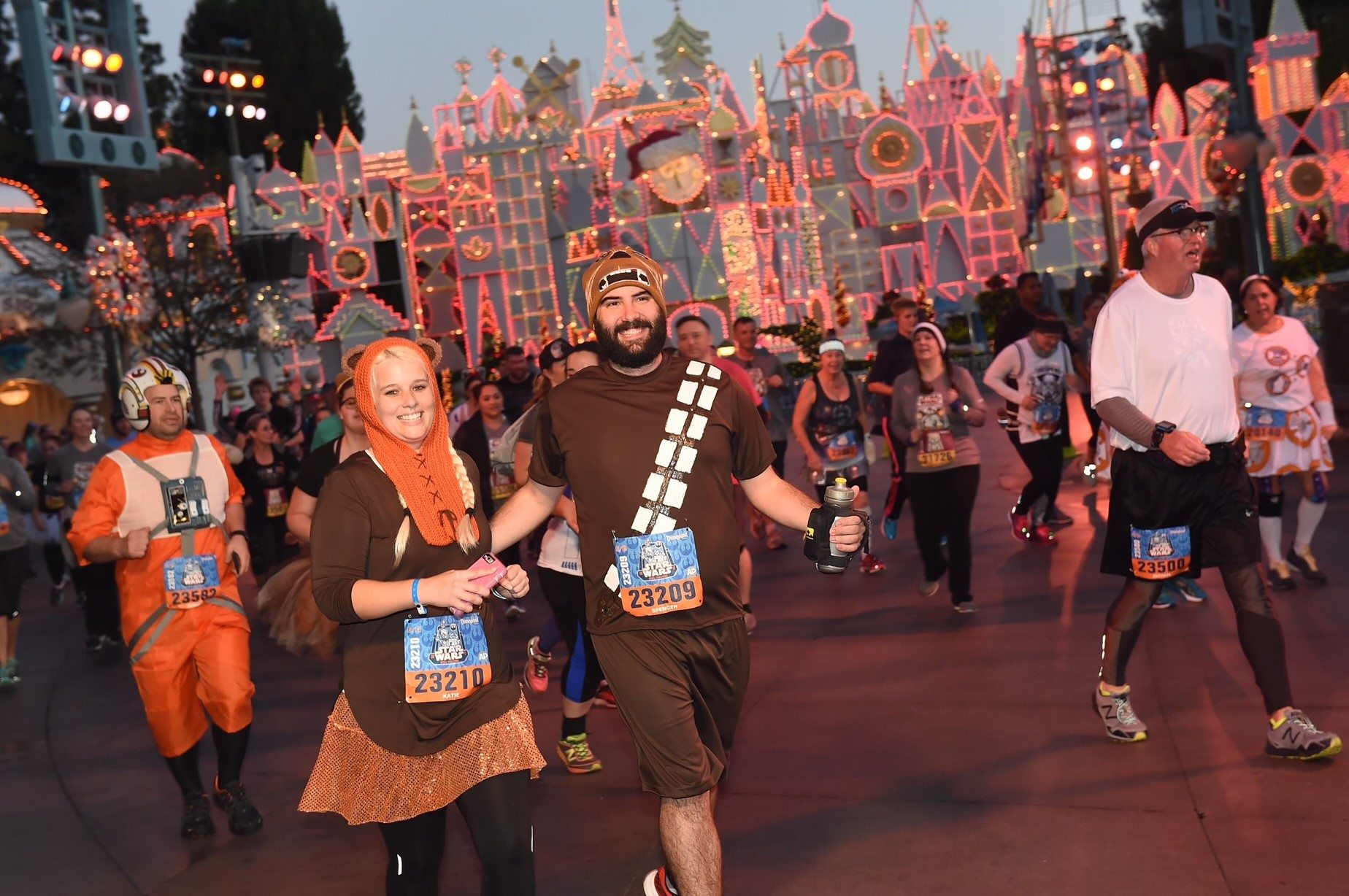 Disneyland has the perfect setup for a 10K course, and Star Wars Light Side 10K was an amazing course again. When you do a 10K at Disneyland , the course weaves through both parks with a small amount of course backstage and a small amount to and from the Start/Finish area. This means there are tons of photo opportunities, things to see, and it makes the course go by super quickly.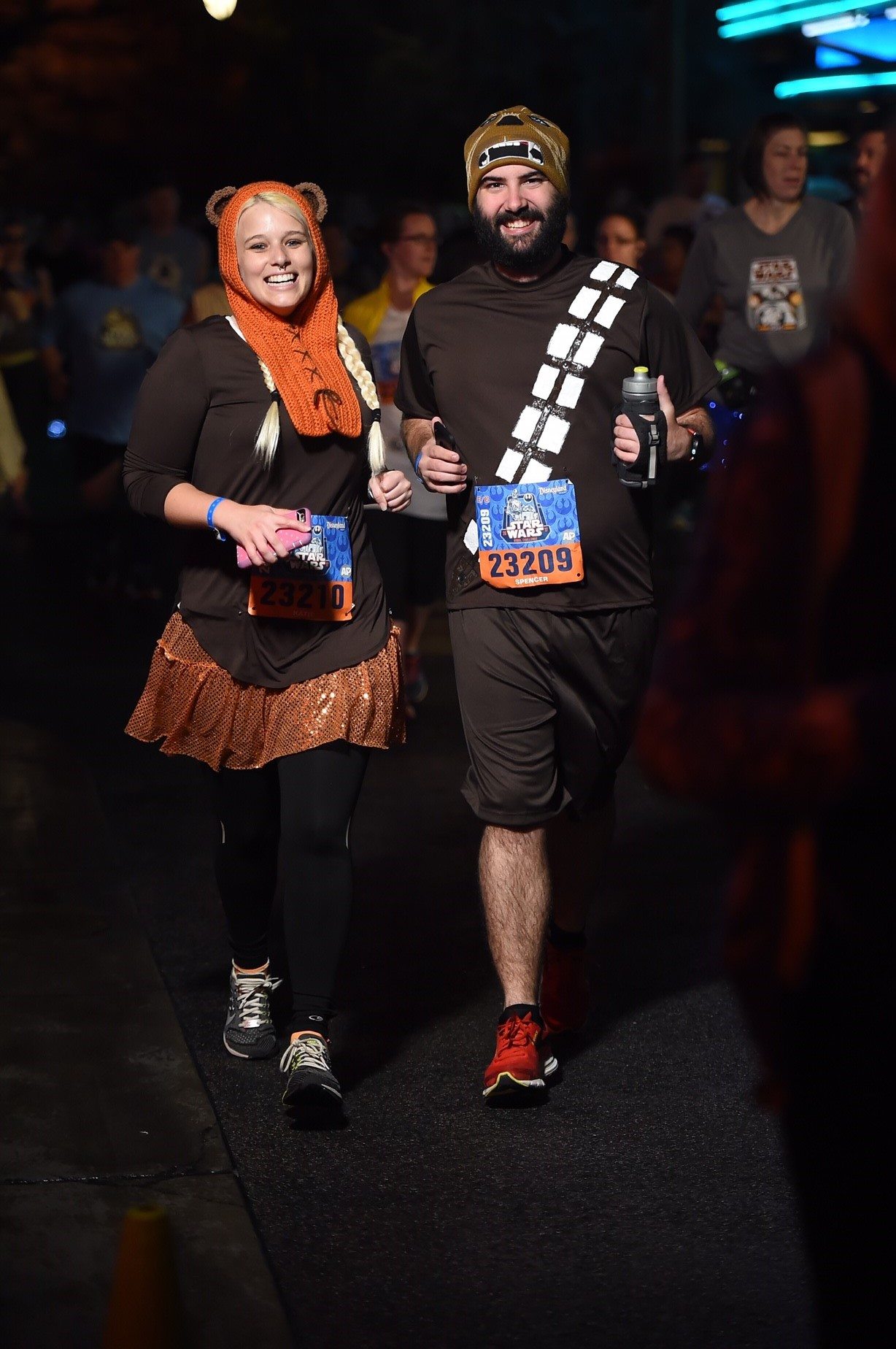 For this race we ran as an Ewok and Chewbacca since they are super cute and make a great couples costume. Since this race is held in January, temperatures were in the 40s for the start time. Wearing winter hats was great for the beginning of the course, but would've been miserable for anything longer than 6.2 miles.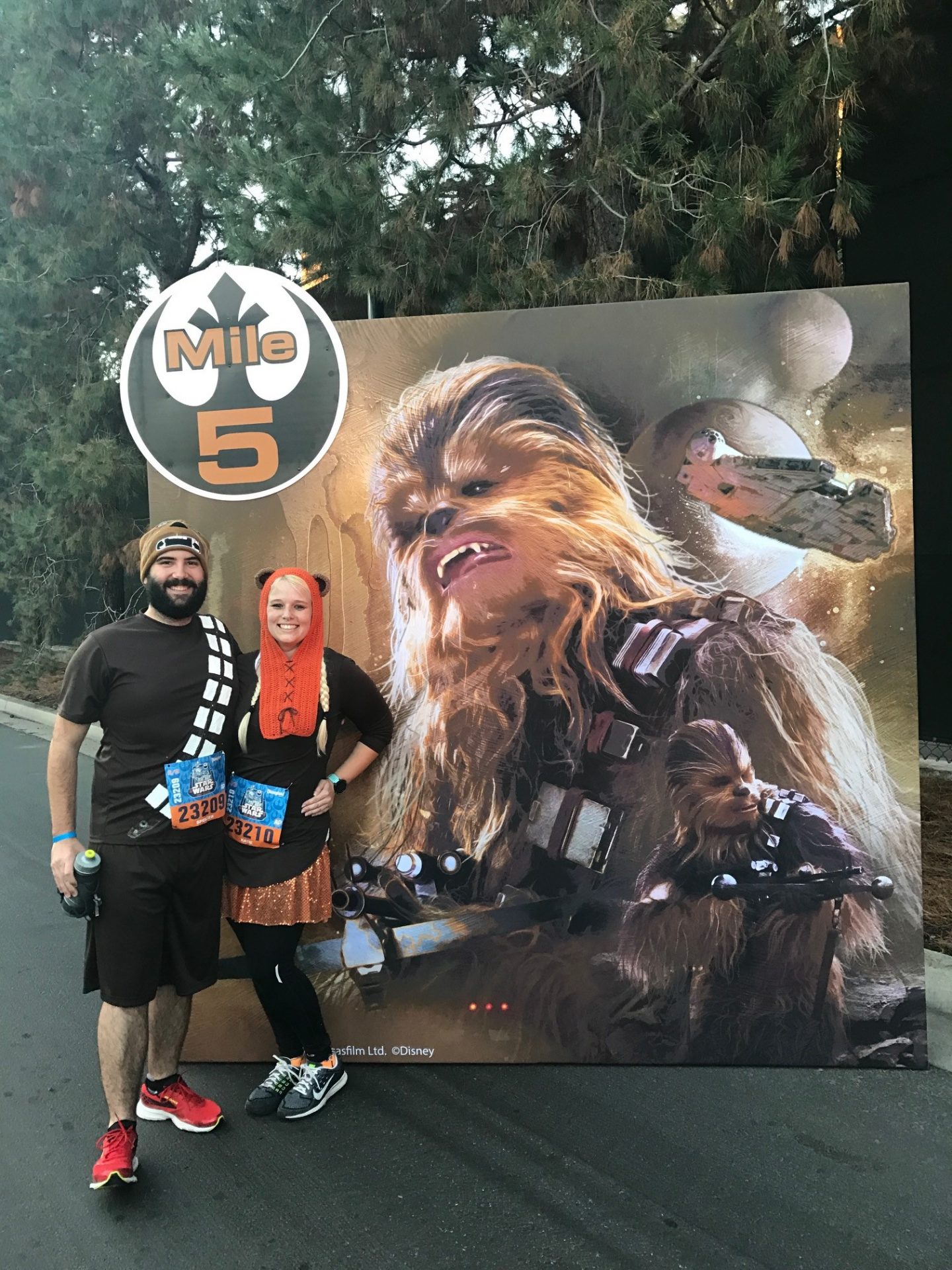 For a chilly race, runDisney still did a great job with water stops, volunteer efforts, and mylar blankets at the end of the race. Our only complaint was the lack of cheese in the snack boxes!! Overall, we loved the Light Side 10K and would definitely do it as part of the Rebel Challenge, if we do come back for the weekend!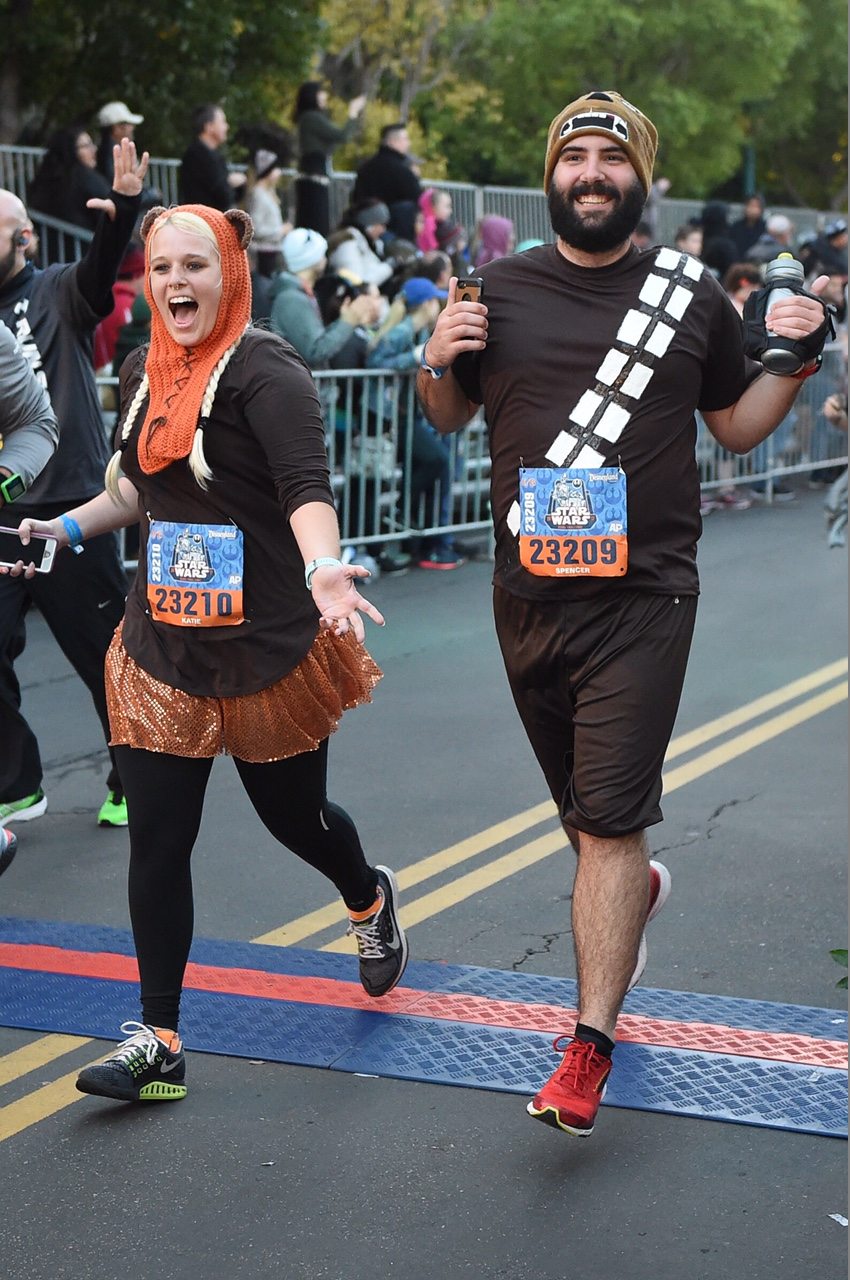 For more information on the Star Wars Light Side 10K click here! There you can find all the official information from RunDisney about the Light Side 10K.