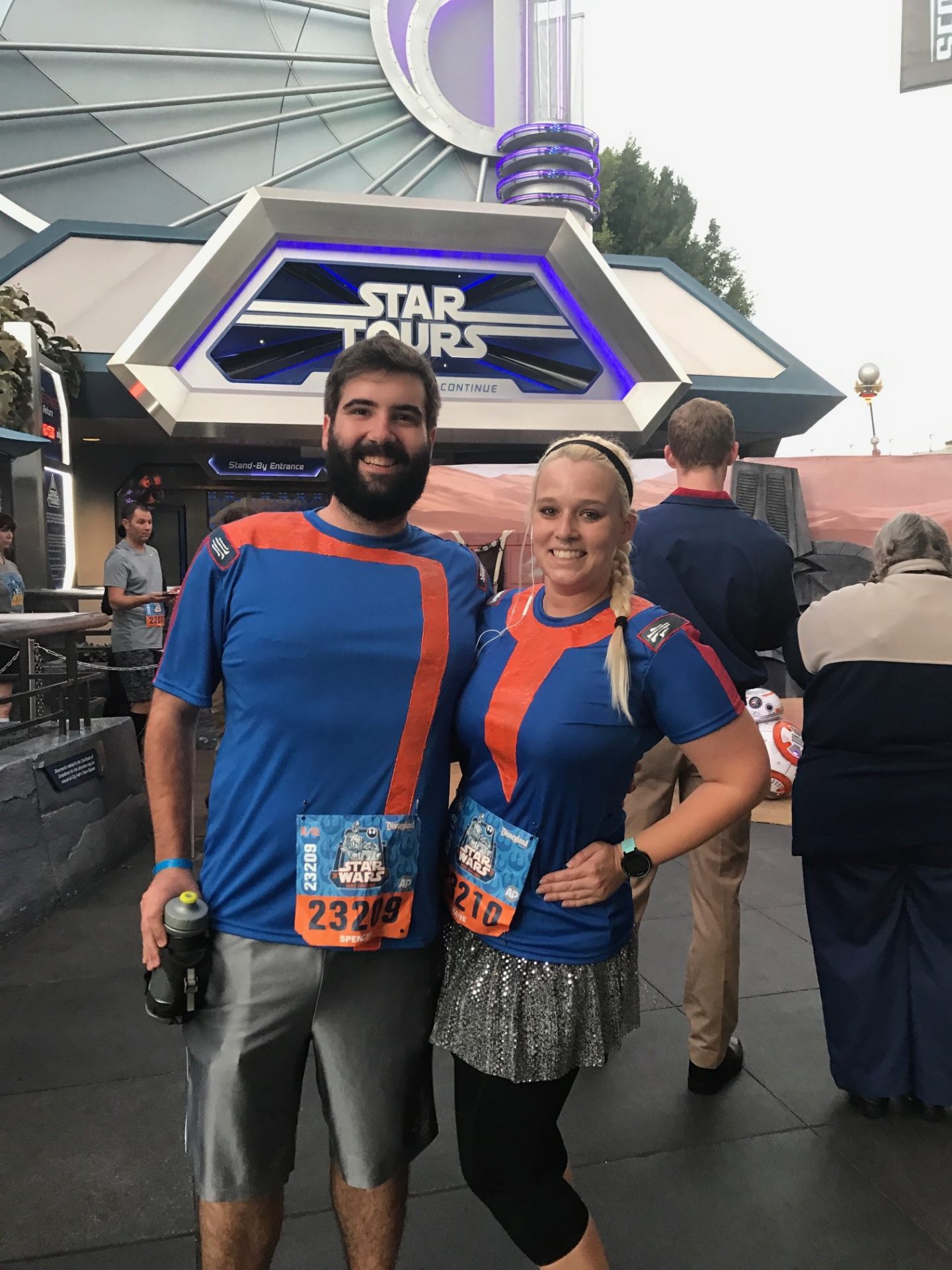 RunDisney Star Wars Light Side Half Marathon Course
This Light Side Half Marathon through Disneyland was a different course than we have been used to this season. Our biggest complaint was no Angel Stadium! This is such a great way to break up the course and add some additional photo opportunities. This Half Marathon course weaved through both parks for about 4 miles, then made a giant upside down P shape. This meant when we were at mile 6, elite runners were running the opposite way past us to the finish.
It's important to note though, that even with an unusual course, Katie managed to get a PR without even trying! California races are easier because the on course entertainment is always more entertaining. We still wish there was a way to have just a little more in-park running time, but this one is still on our list of great races.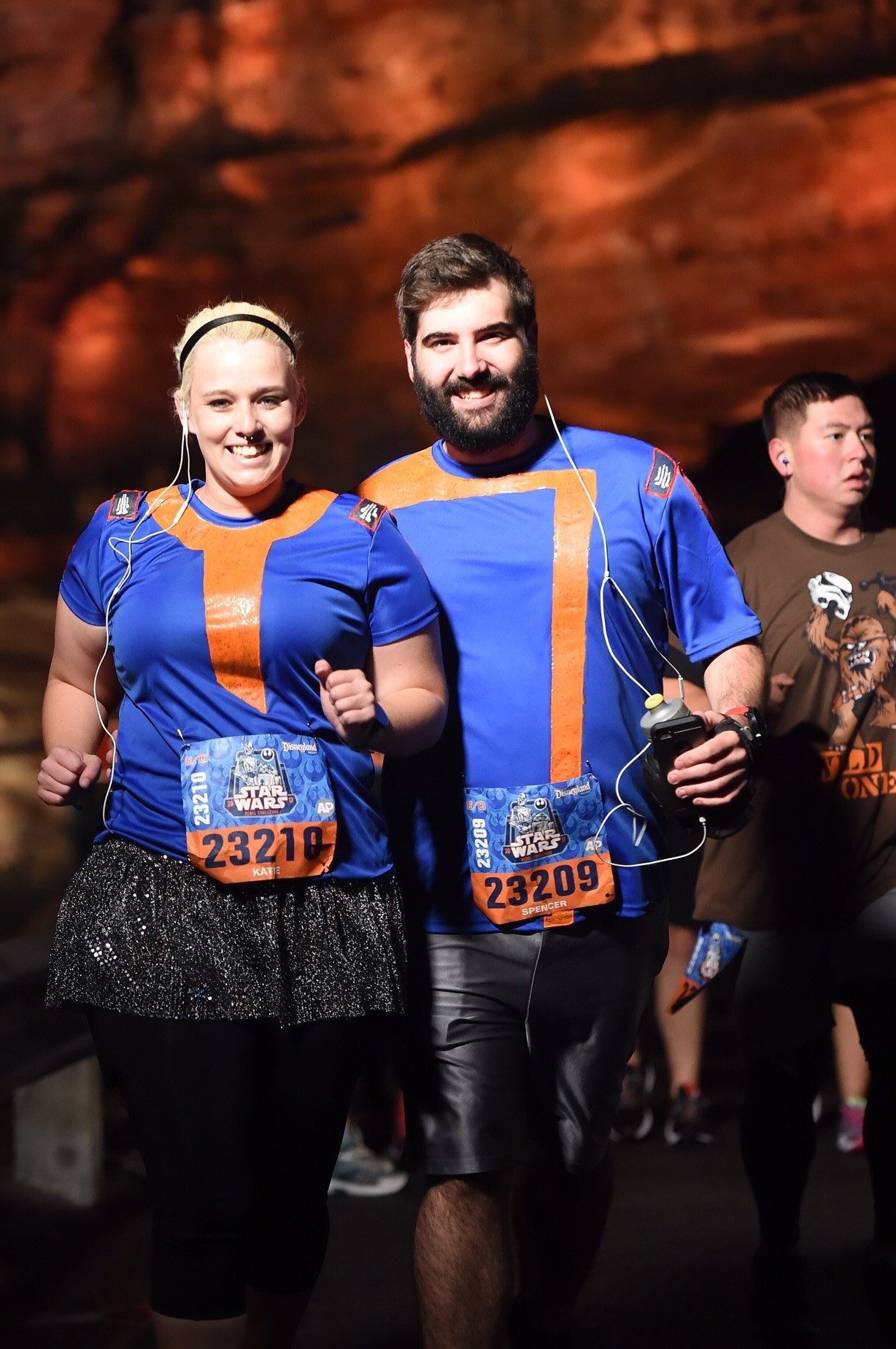 RunDisney Star Wars Light Side Half Marathon Entertainment
On course the Guest Talent was really nice. There was a variety of dance and cheer teams and a few high school and adult bands. We also really appreciated the 501st Legion being out in full Cosplay to run by. These people have phenomenal costumes that are amazing to see. Without the Guest Talent, Disney would struggle to put on a Star Wars themed race. While they do have some of their own Entertainment in the park, it is nothing compared to the magnitude of the 501st Legion.
Mile 9 through Mile 11 was a struggle with limited entertainment and running on a course we had already been on a few miles earlier. The dreaded "wall" that many runners hit was definitely later on the course for us and it kind of seemed like we would never reach the finish! Hopefully, next year they stick a great motivating band in there to keep the crowd pumped!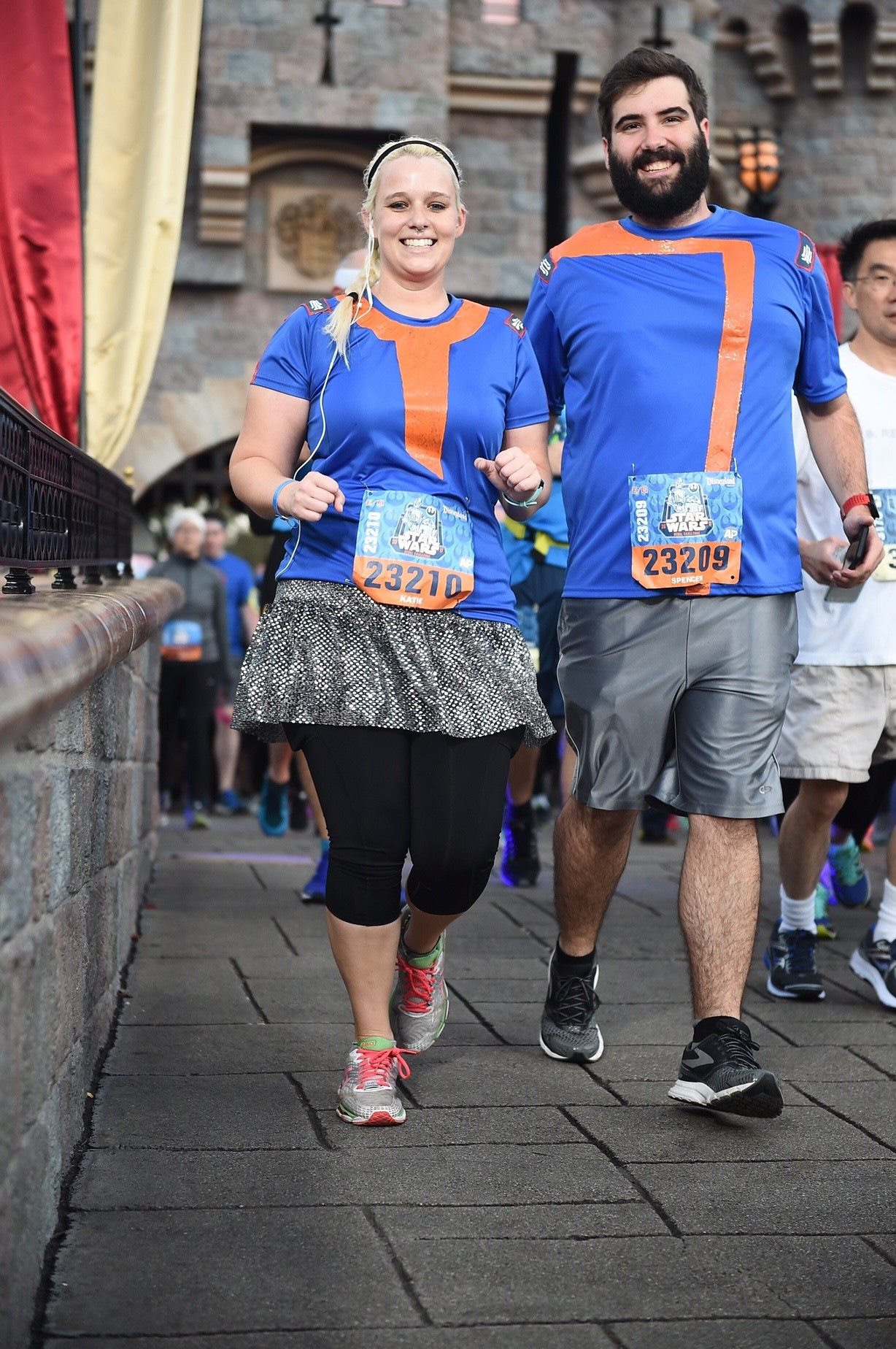 RunDisney Star Wars Light Side Half Marathon 2018
Overall, we can't complain too much since Katie had a PR. Traveling to Disneyland isn't on our list for 2018 due to our focus on the 50 State Challenge, but we would consider doing this race again for Kessel Run Challenge. That is to say, if the race is even happening! There have been rumors swirling about cancelling the race due to permit and construction issues around Disneyland. I hope everything gets resolved, because we would love to do this again in the future. The Light Side Half Marathon was Spencer's favorite race weekend theming, so we need another shot at the Kessel Run Challenge.