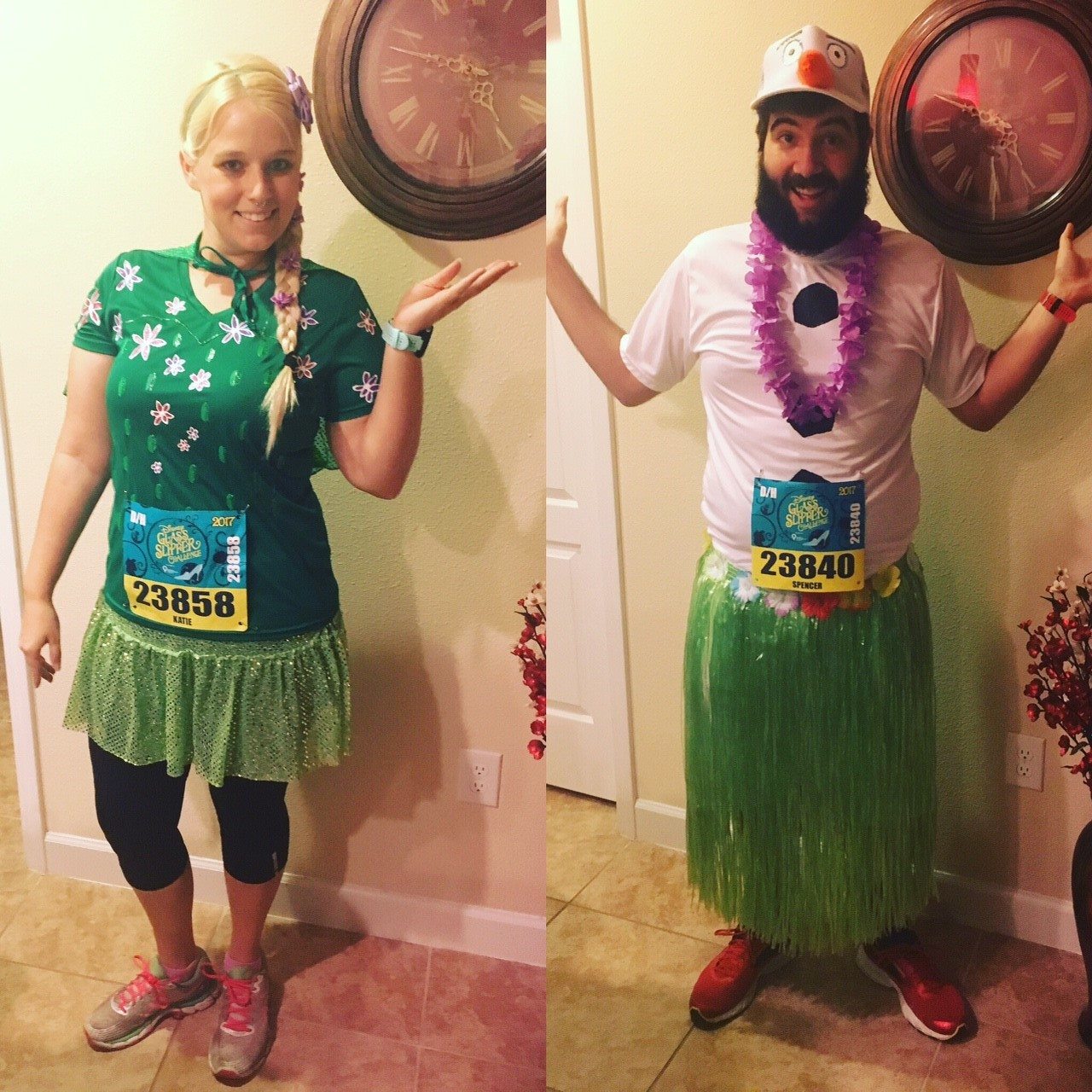 Well that wraps up what is the notably craziest race weekend! This was Katie's first time running the 10K and the Half Marathon for the Princess weekend. The Enchanted 10K was extremely enjoyable! The course is the same as it is for all of the RunDisney 10K races starting in EPCOT. The first half of the race is out of the toll plaza, up the overpass, around the parking lot, and FINALLY into EPCOT. We are thankful they get that parking lot junk over with in the beginning.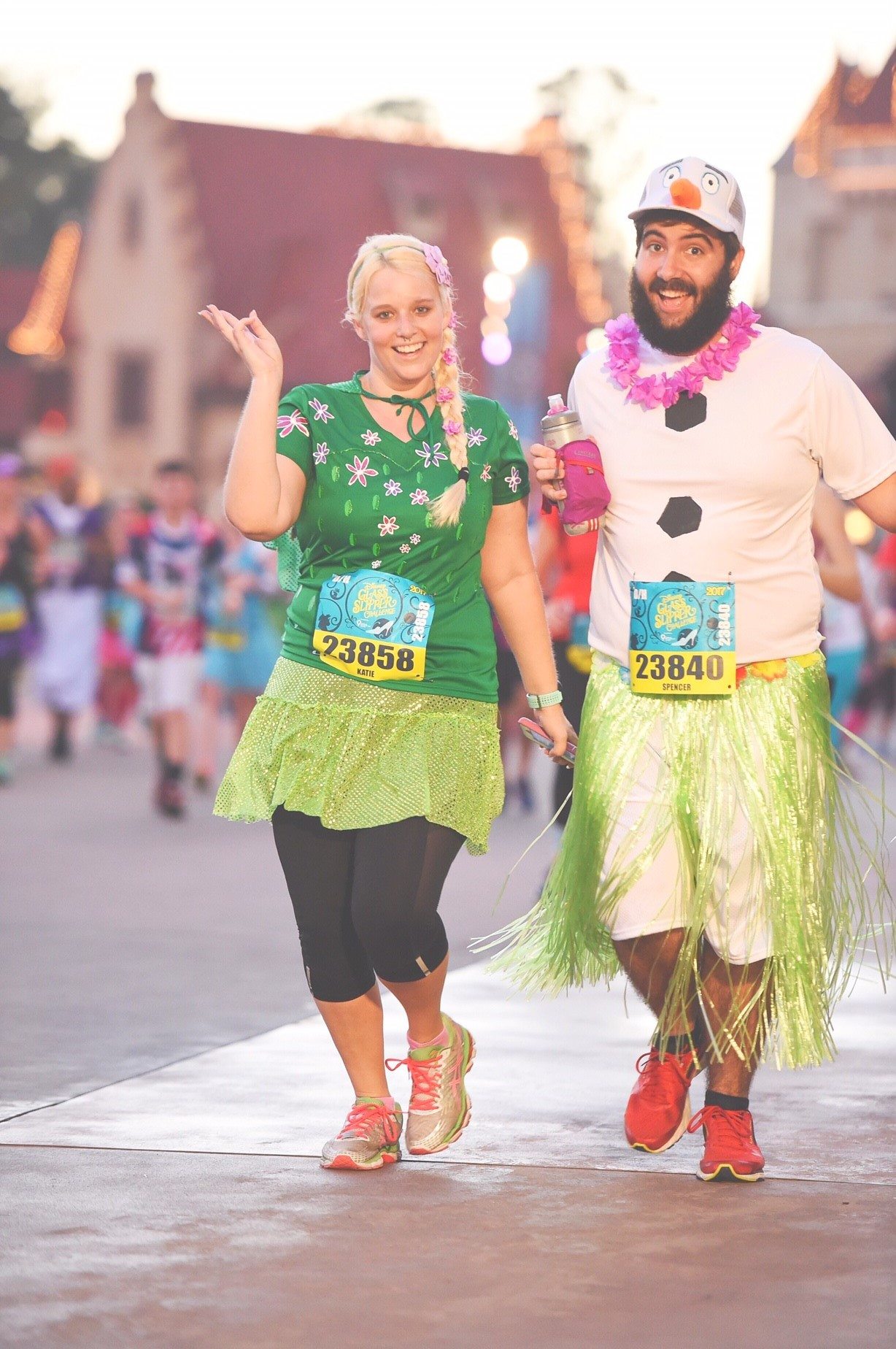 After getting into EPCOT, there are Photo Pass stops at every country. After a quick trip around the world, you exit and do a loop around Boardwalk/Yacht & Beach Club. Then you pop back into EPCOT for your final run down Future World. Overall, it was ample park time, but nothing compared to the Disneyland 10K races.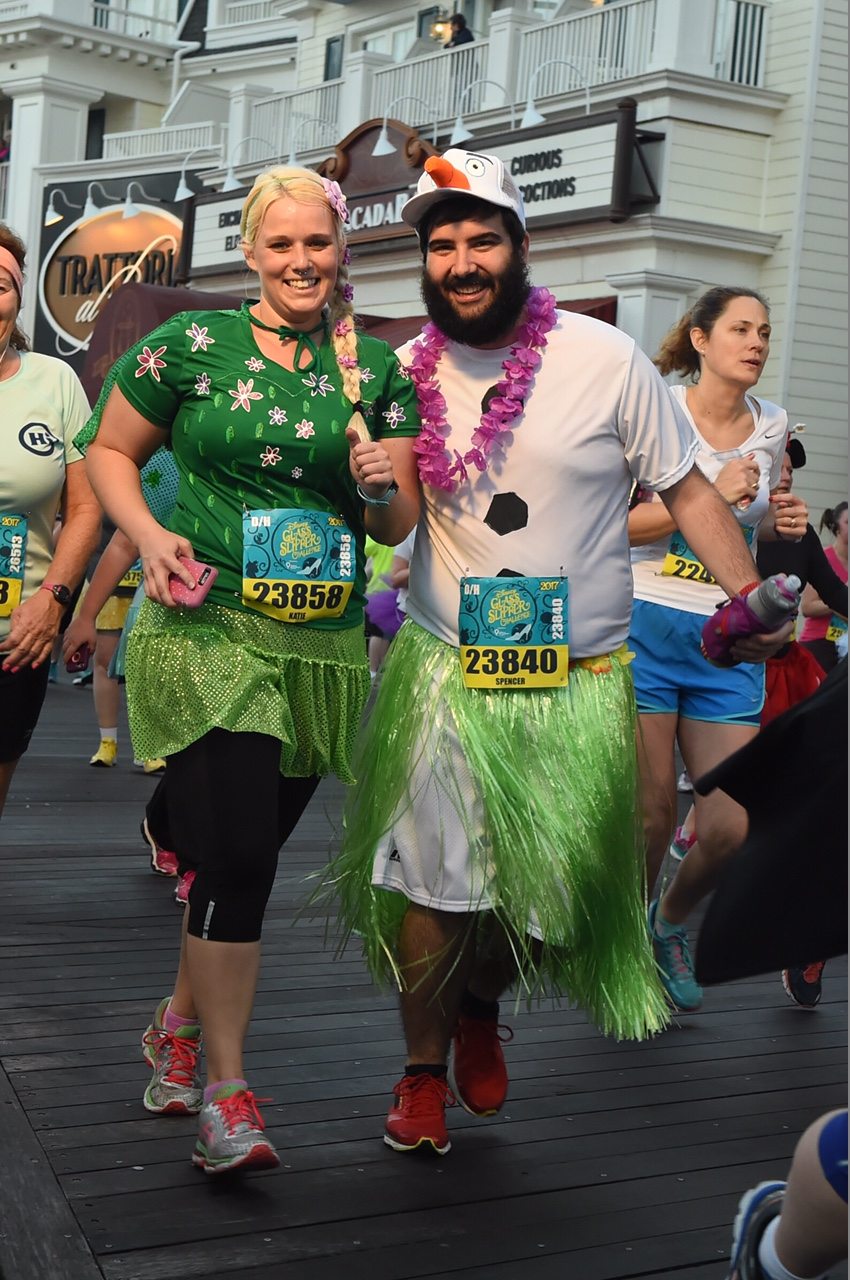 The 10K was really well organized with great volunteers and we saw tons of costumes. It was the most costume participation we have ever seen for a race. Character options were good too, with Terrance the Fairy being the most "exclusive" character. We didn't stop for any of the characters because we can't justify 10-20 minute lines. Princess Minnie had the longest line with at least 20 or more minutes when we passed.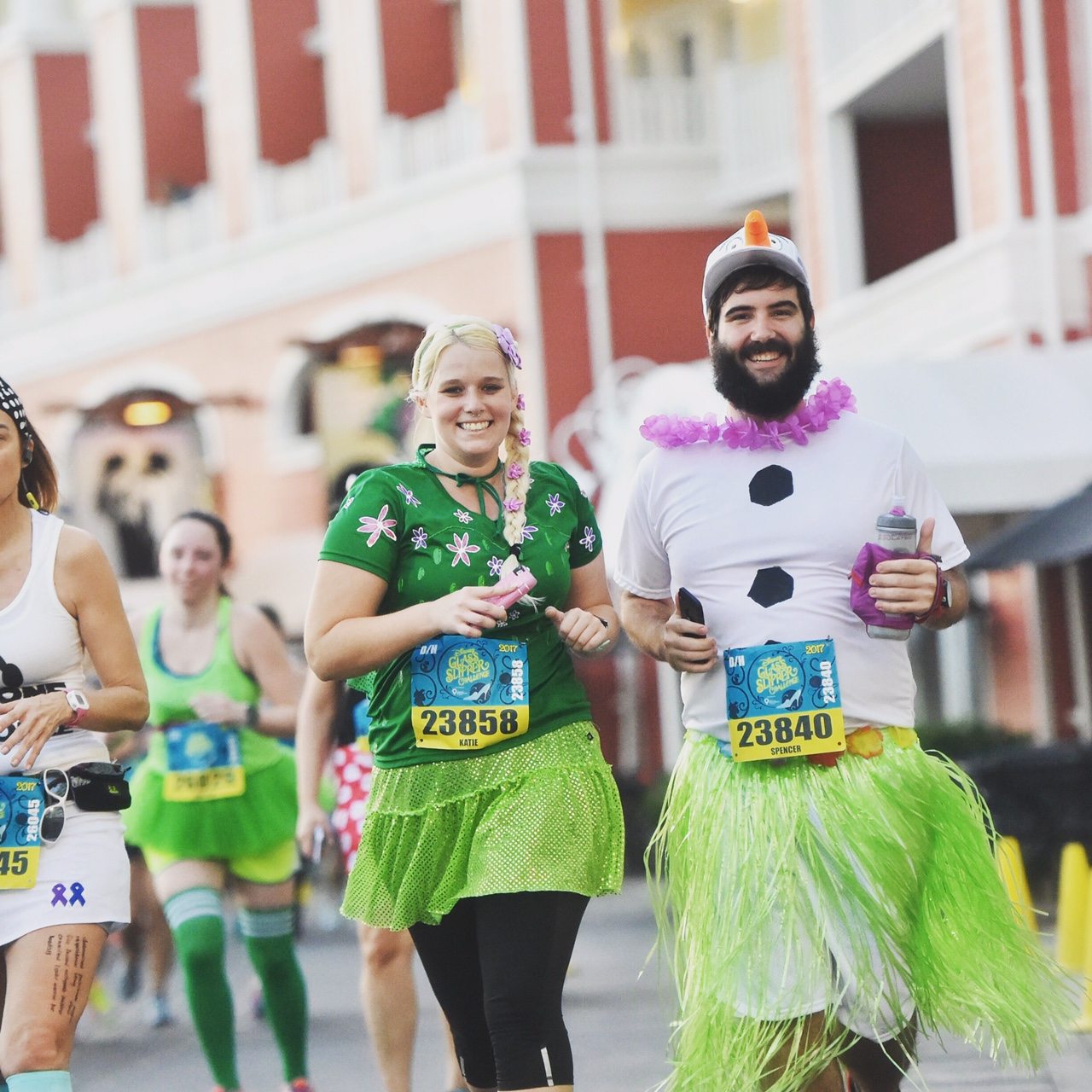 Overall, the Enchanted 10K is a must do for this weekend! It is a great option, too, for newer runners who are looking to step up their distance. Princess Half Marathon weekend is very motivating and exciting and gives you an extra push to succeed. Next year, we are looking to do the 10K & Half challenge again with the new name RunDisney's "Fairy Tale Challenge."