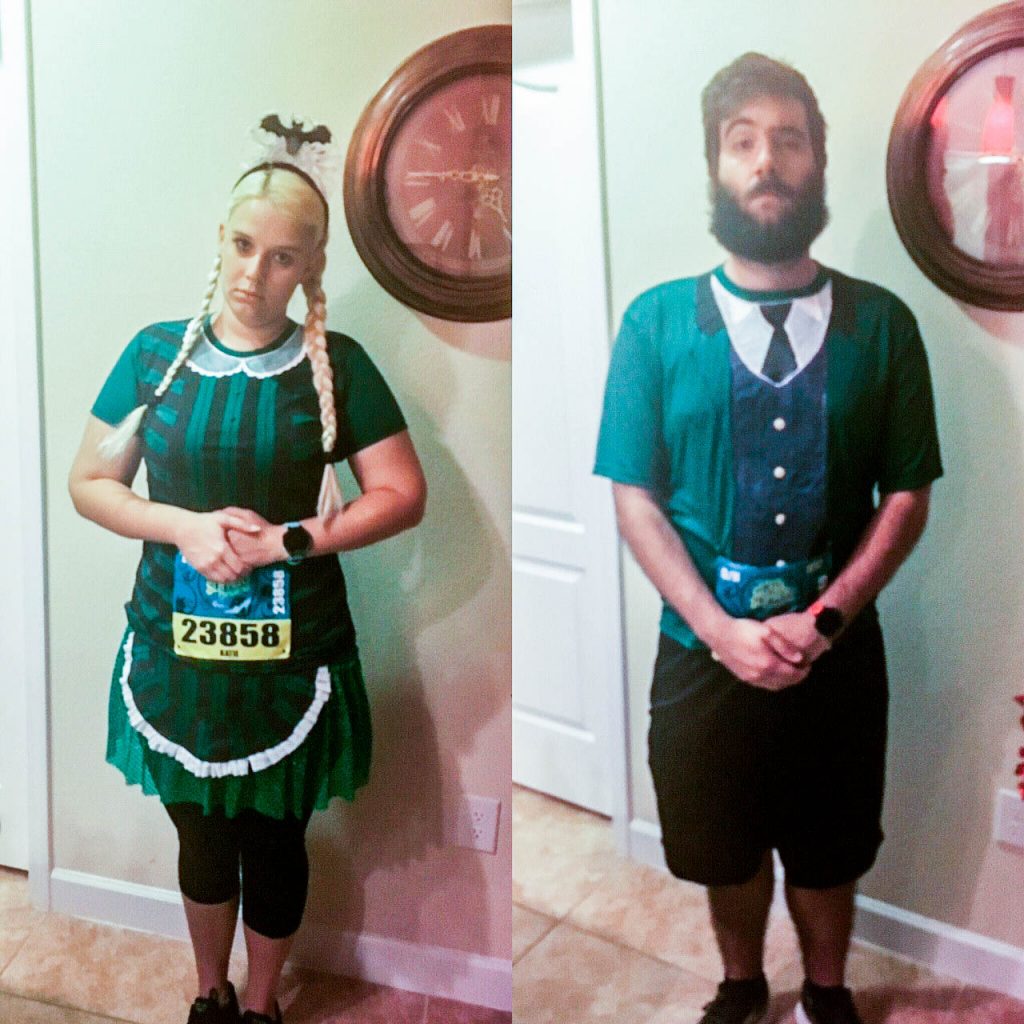 RunDisney Princess Half Marathon
RunDisney's Princess Half Marathon Weekend is one of the biggest race weekends of the season! Katie was especially excited for this Half Marathon since she loves princesses. The course was unique too, since we didn't get to run the rainy Donald Half Marathon in January. The course starts in the EPCOT parking lot and winds around to run toward Magic Kingdom.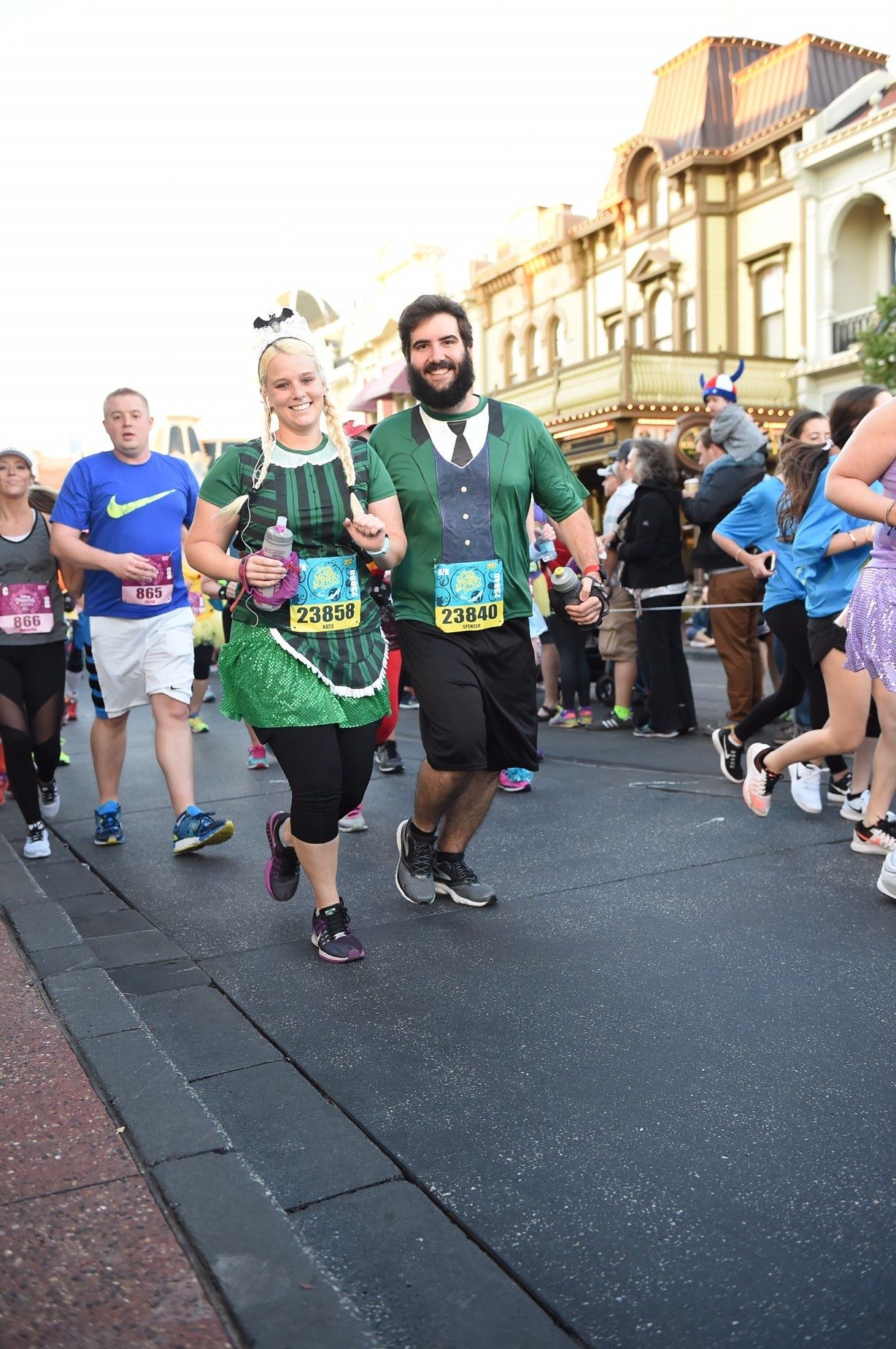 Princess Half Marathon Course
Runners enter Magic Kingdom around mile 5. The first 5 miles were challenging with no park time to break it up. Running through Cinderella Castle was really amazing. We started in Corral H and maintained a 15 minute mile (injury recovery speed). We had no bottleneck or crowding issue inside the castle at all! This could also be because they are spacing out the corrals even more and sending groups in waves.
The Princess Half Marathon continues the long trek back into EPCOT. Miles 7 and 8 had a variety of entertainment with character stops and volunteers cheering. RunDisney did a great job adding variety to an extremely dull there and back portion of the course. There were also plenty of water stops and medical aid tents.
The course finishes with a quick half mile in EPCOT and, of course, the gospel choir at mile 13. The big differences were more runners in costume, a weird there and back course to accommodate the castle, and many more runners in the back corrals. Princess Half Marathon is a popular first time race for runners since it provides a high level of motivation and theme.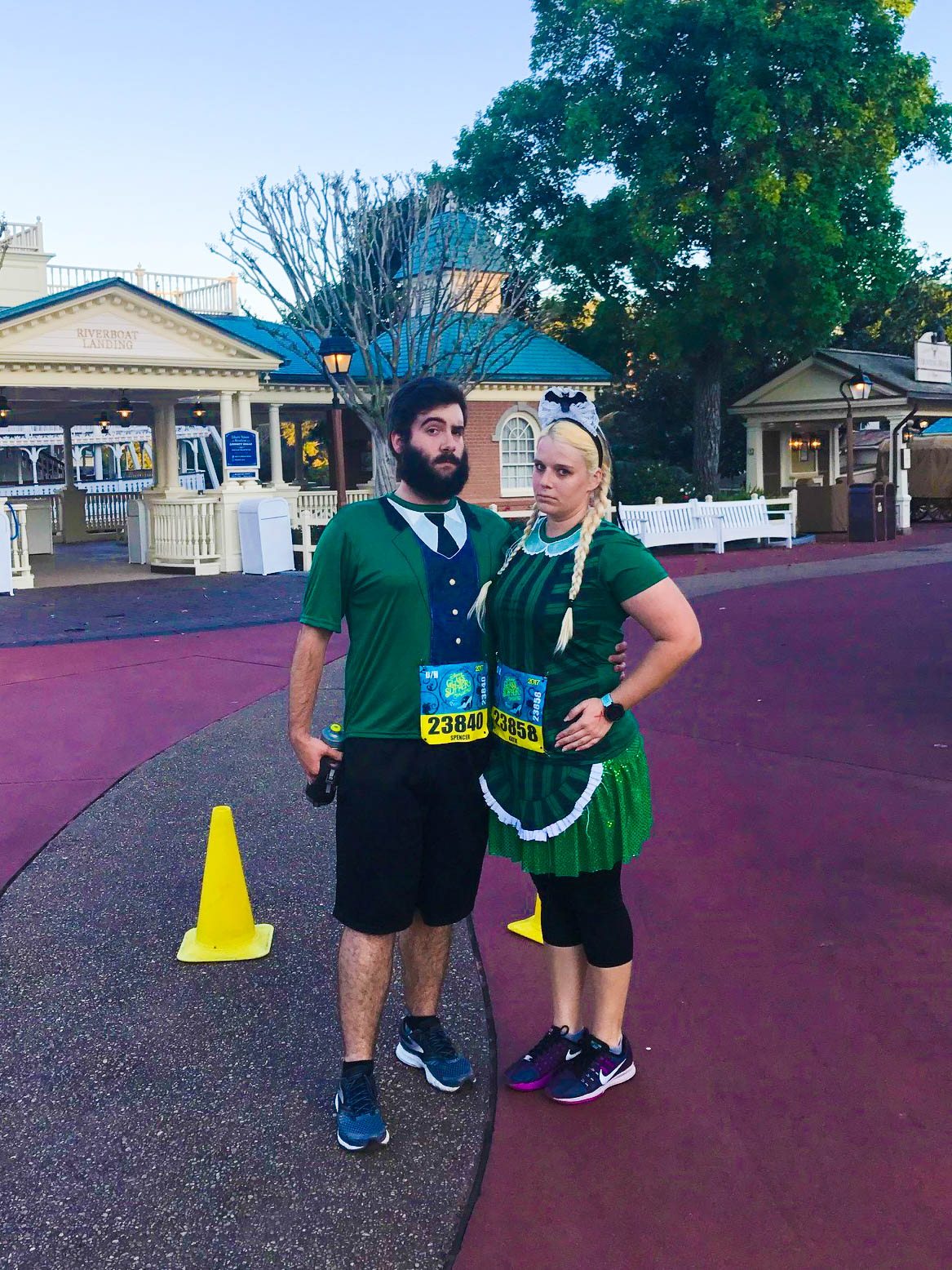 Do Guys run the Princess Half Marathon?
To address a popular question, yes of course. We have to stipulate that Spencer was definitely one of the few guys on the course though. Without looking at the numbers, we would estimate that as the distances get longer, there were less men on the course. Many runners near us ran in groups or partners and were on a "Girl's Weekend" vacation. We really support that idea!
While planning for our 50 State Challenge quest, we have hit a road block a few time for races that are "Women Only" so we appreciate Disney allowing men to still run in this race. We should note though, that only females are eligible for any age group awards for this race.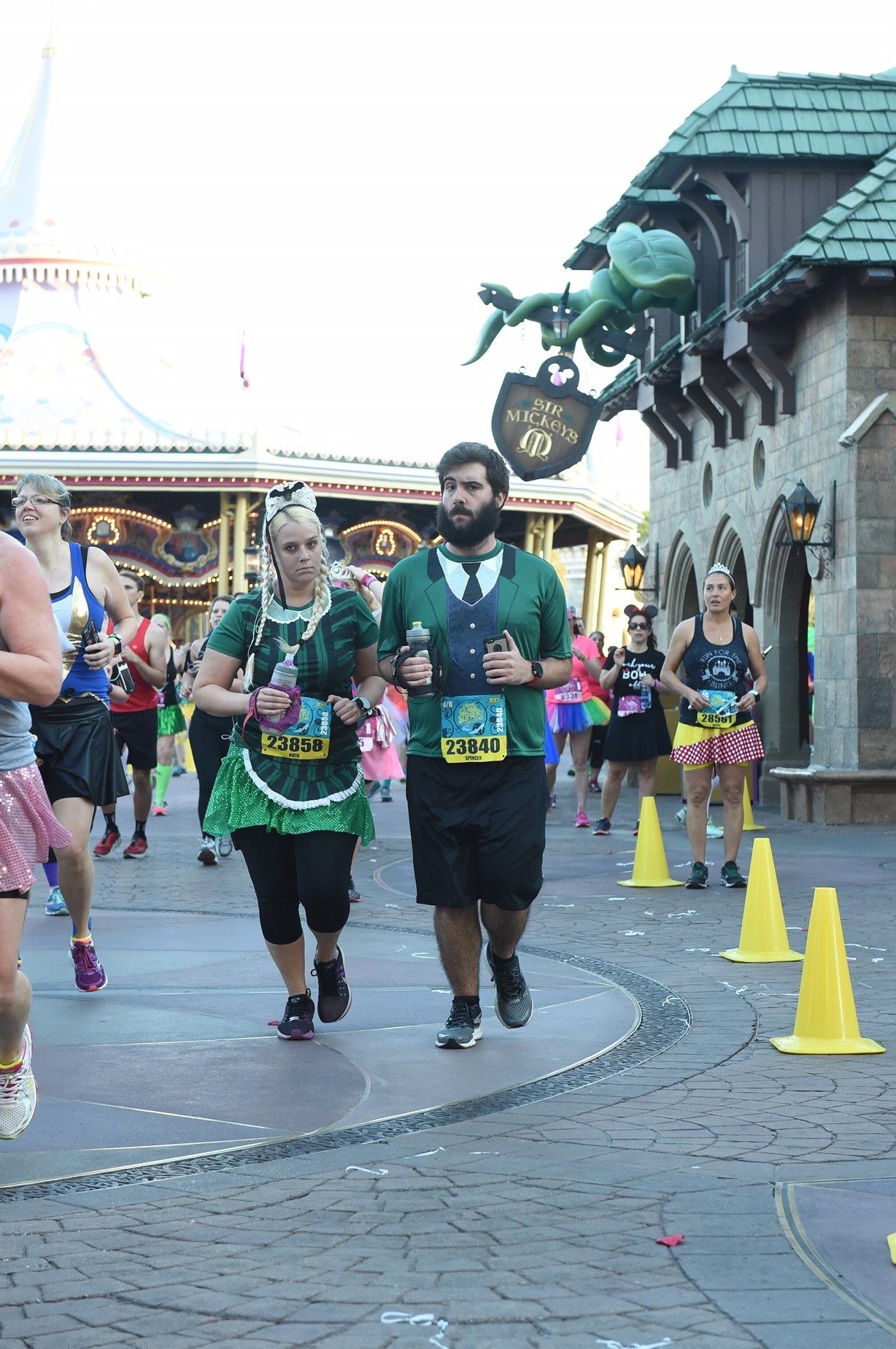 Is the Princess Half Marathon Worth It?
Absolutely! We will definitely be returning next year for the introduction of the Fairy Tale Challenge to replace the Glass Slipper Challenge. To save on cost, Spencer will only be running the Half Marathon, while Katie is excited to complete the Fairy Tale Challenge. While this race would be good for beginners, stay cautious with corral placement. We did notice that this race is for mostly beginners in the back 50% of corrals. This means there is a lack of race etiquette, general confusion, and frustrating clumps to run through. If you do this race, do it for an amazing time – not for the PR.