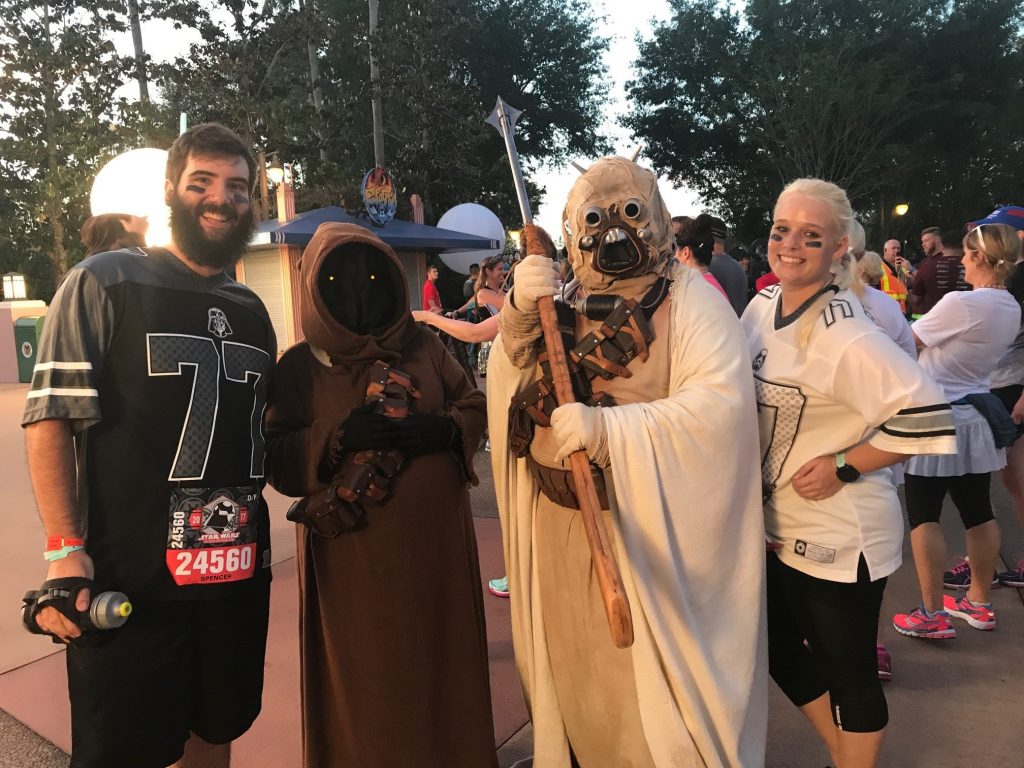 We were so excited to return for the Second runDisney Star Wars Dark Side Challenge. This year they updated the course to start at the Magic Kingdom Parking Lot (TTC) and finish at EPCOT! Last year was a point to point race as well, but thank goodness the bus transportation was at the beginning. Last year, there was a huge fiasco with runners having to take the bus AFTER they ran! Living locally, it did mean we had to park at EPCOT and wait for a bus to take us to the start line. Our only complaint with that was having to wake up earlier and spending a much longer time waiting in the corral.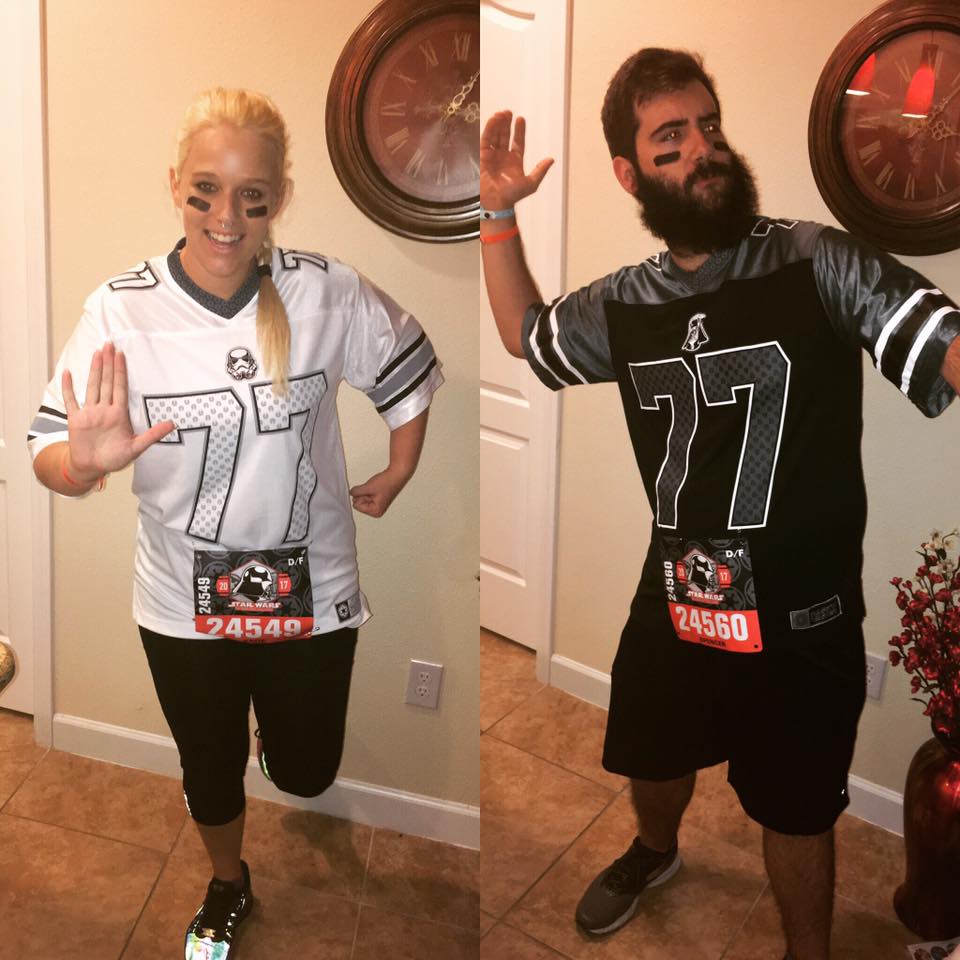 We found these amazing Football jerseys and though they would be perfect for a Dark Side theme! The crowd loved them and they were easy to run in. A great tip is looking for Sports materiel to wear in a run, its already breathable! We added some eye black to make the outfit pop (and hopefully help with the sun)!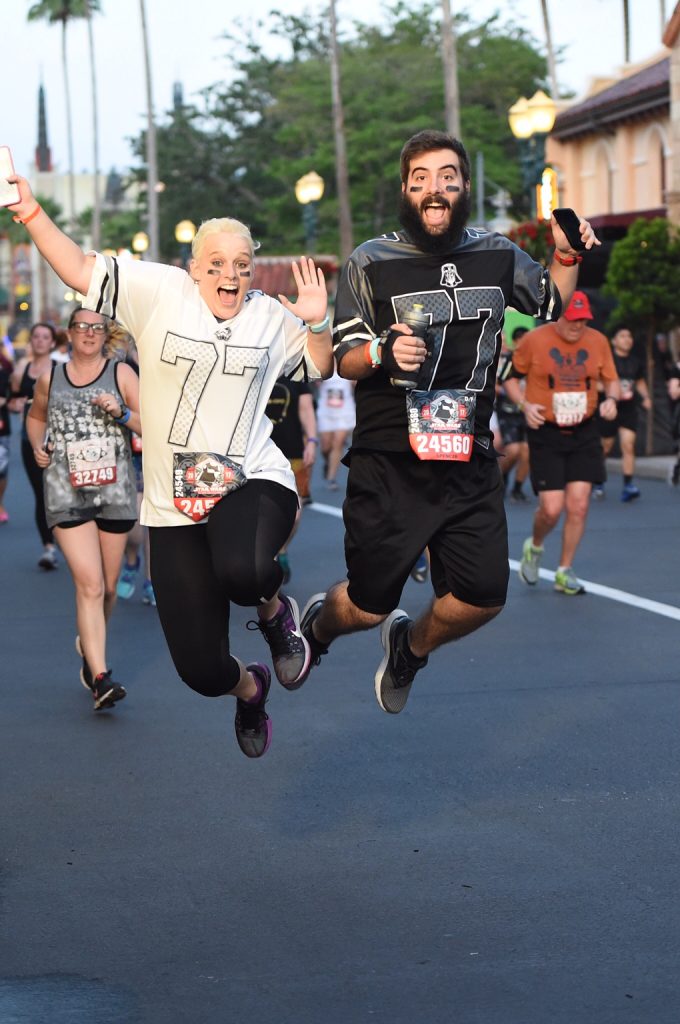 It was a nice course that was about half out of park and then half in the park and resort area. We ran into Hollywood Studios and EPCOT. We enjoyed being able to run in two parks. The big downside of the course is the narrow pathways between Hollywood Studios and EPCOT. It is almost impossible to run through there because everyone slows down and bunches together.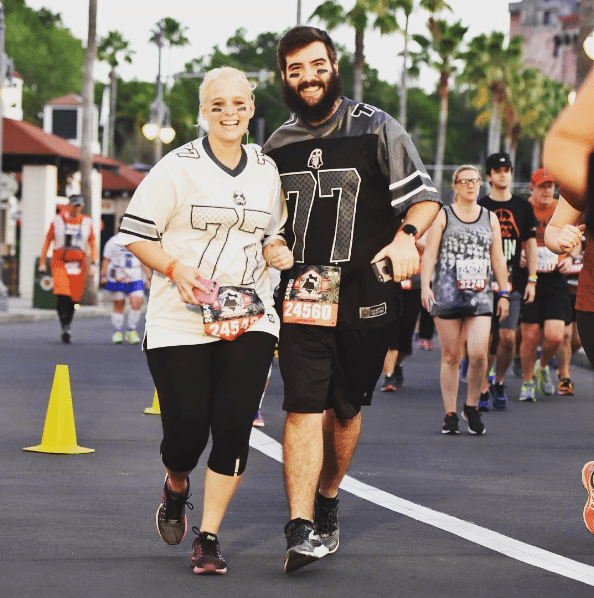 Our only other complaint was how dark the course was in the beginning. There were a few times where bright lights were shining at us, which made it harder to see the people around us and the ground. Safety is a high priority for Disney and I hope they make this change in the future. Next year, Spencer will run both races for the Dark Side Challenge and Katie plans on completing the Half Marathon.