Many runners attended the Star Wars Dark Side 10K at Walt Disney World this weekend!  With a popular theme, it was no surprise to see so many runners in costume.  The huge positive for a race that struggles to sell out is the clear path for runners and less congestion throughout the course.  With runDisney California races still out of the picture, this is the only Star Wars 10K in the United States.
runDisney Star Wars Dark Side 10K Course and Parking
The course is a point-to-point from the Transportation & Ticket Center to Epcot. To participate in this race weekend you'll need to be an early riser! The races start at 5:30 AM, and you need to be on a bus well before then to get from Epcot to the race start, which is just outside of the Magic Kingdom. Both the parking and bus situation easily get congested the longer you wait. Both days we arrived at Epcot shortly before 4:00 AM, and we recommend you do the same. For those looking to be dropped off by a friend or family member, there was some miscommunication this year. The race guide said there was only drop off at Epcot, but there was actually a drop off near the start area.
The course itself was lackluster for the first few miles, running straight down World Drive. It was very dark and there was little respite from just pounding pavement, with the exception of and R2-D2 character stop. After running through a small portion of Hollywood Studios the course turns to the narrow trail towards the Epcot area resorts. Be mindful of others and watch your pace as we've seen several injuries in years past on this part of the course. When it makes its way around to the actual boardwalk the course opens up. There are always a ton of spectators cheering the runners here! The homestretch is in sight as you make your way into Epcot's World Showcase. The finish line for all three races this weekend are in the Epcot parking lot, so all you have to do at this point is make it there!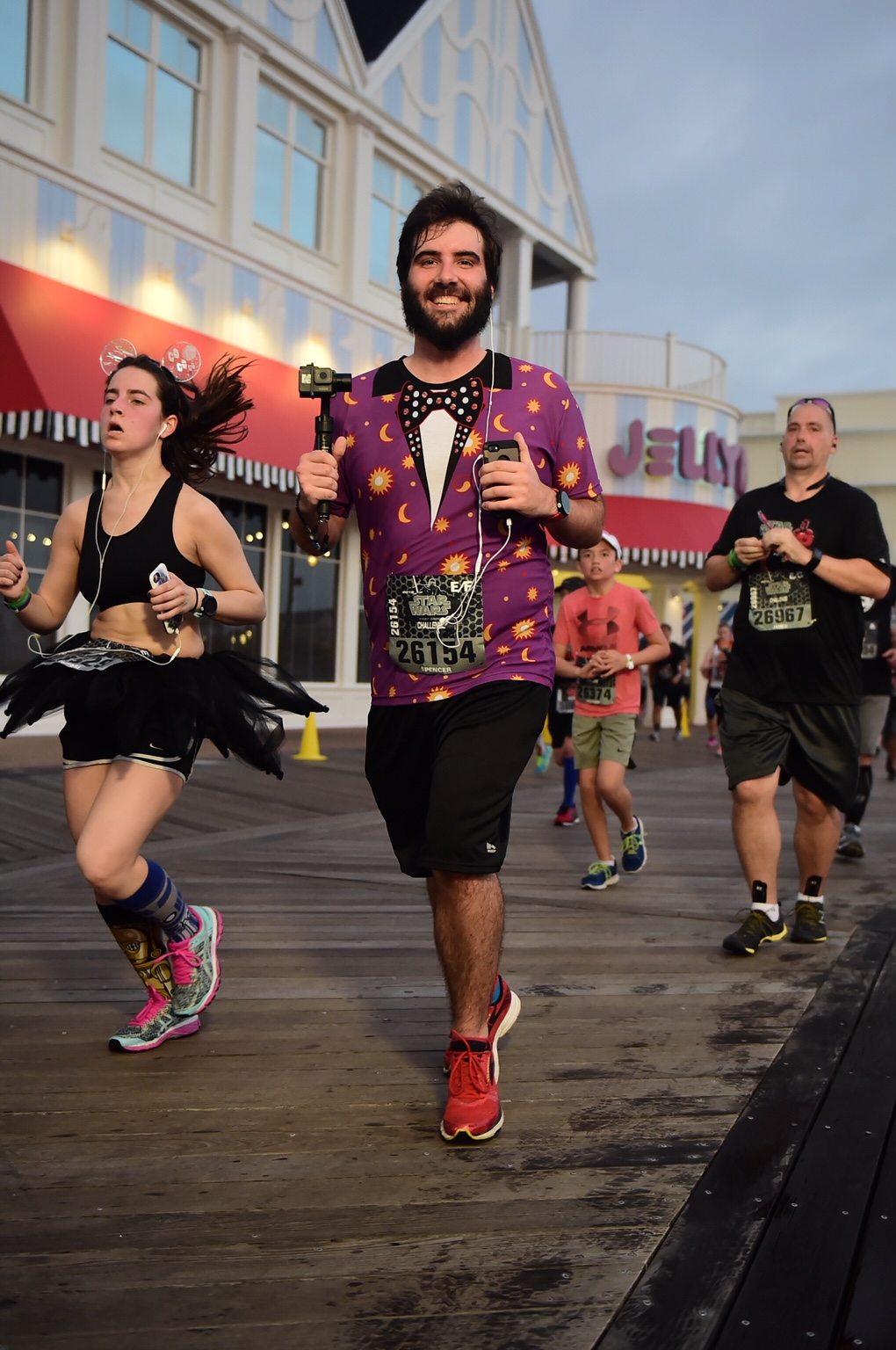 runDisney Star Wars Dark Side 10K Photos
As stated above, the only character stop on World Drive was R2-D2. Right inside Hollywood Studios, however, runners were greeted by dozens of Star Wars characters portrayed by the 501st Legion and several other character groups. This is a fantastic addition that has brightened every Star Wars race on both coasts. These characters (not Disney approved, but have VERY high costume requirements) have minimal waits and often look better than the "official" course character stops. Be sure to bring your phone, though, as these characters do not have official PhotoPass photographers.
There were numerous on-course PhotoPass photographers at Hollywood Studios, the Boardwalk Resort, and Epcot, but none for the first few miles. I did not observe any camera issues, unlike the 2018 Princess Half Marathon, so they seem to have worked out any kinks they had.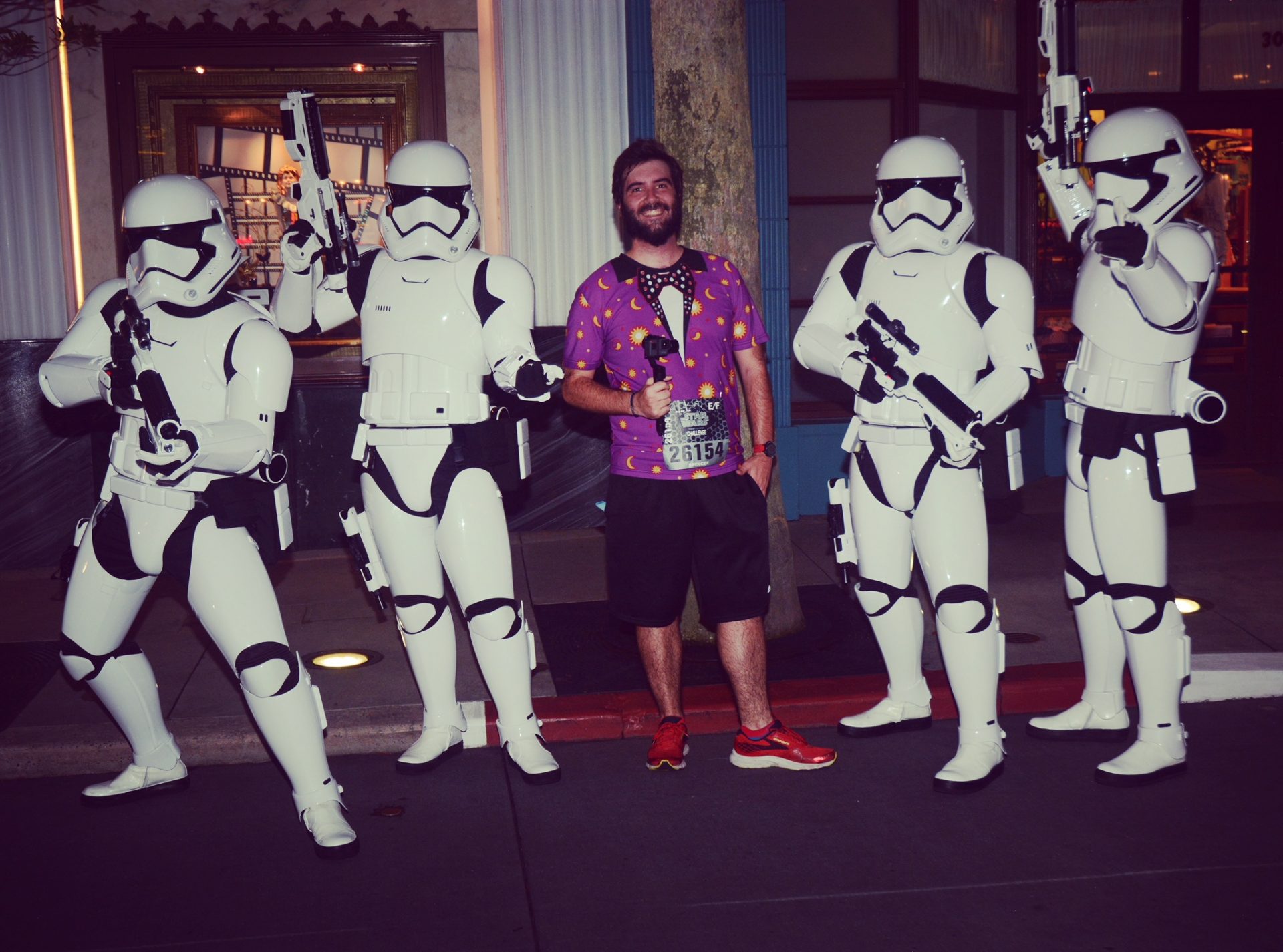 runDisney Star Wars Dark Side 10K Costume
Spencer's costume for the Star Wars Dark Side 10K was inspired by the one and only Sonny Eclipse from Cosmic Ray's Starlight Cafe at The Magic Kingdom! Sonny performs many times a day in Tomorrowland, and is a Walt Disney World classic. We custom made this 100% polyester all-over print shirt and it is available in our online store by clicking here! It was very comfortable and die-hard Disney World fans loved it!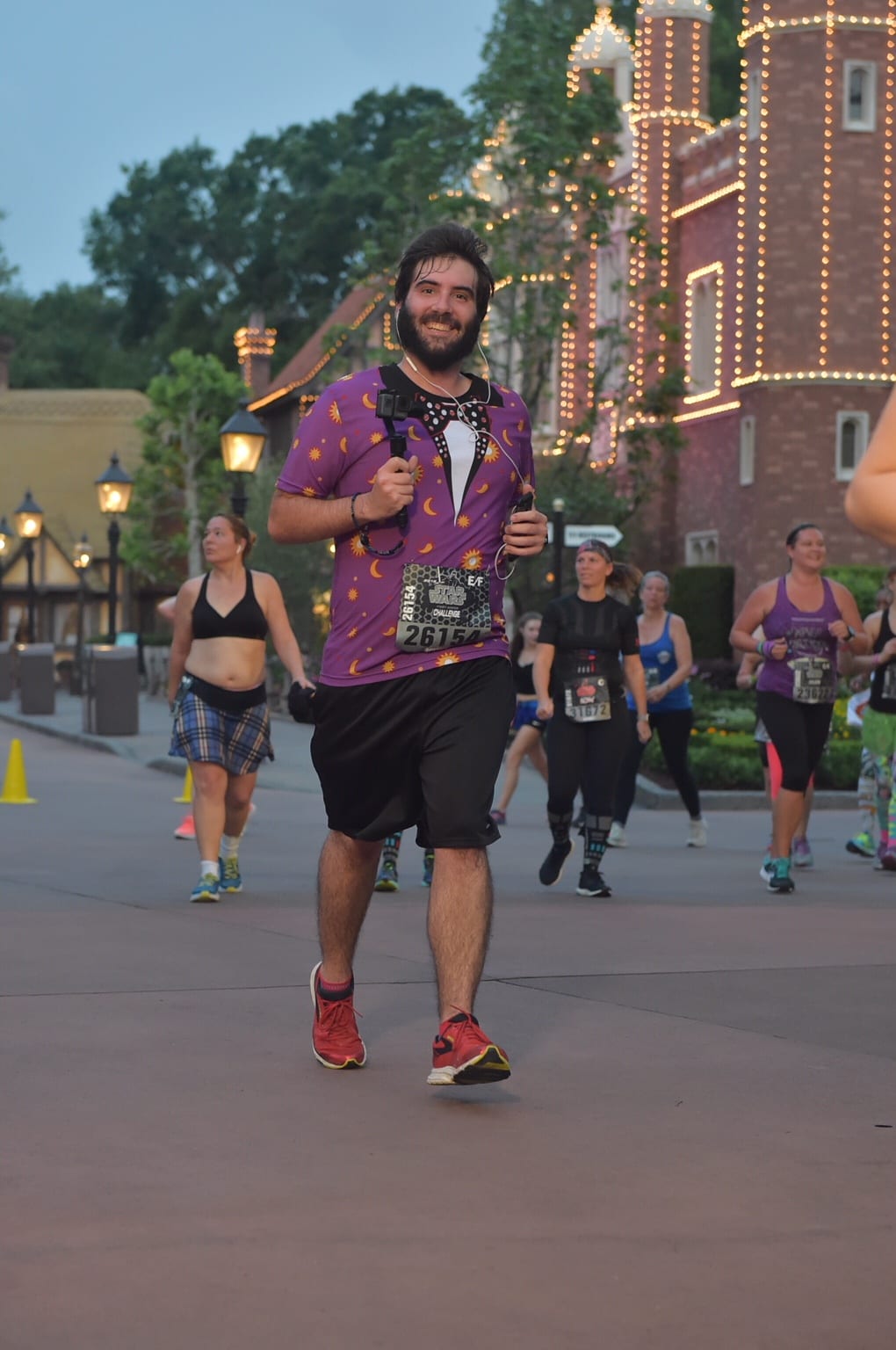 runDisney Star Wars Dark Side 10K Medal
The medals for the Dark Side Half Marathon weekend are all shaped after helmets from different Dark Side characters. The medal for the 10K takes its inspiration from the Elite Praetorian Guards and boy is it heavy! This is probably the heaviest runDisney medal I've ever seen. A lot of people said they didn't even wear it into the parks because it was so heavy around their necks! While the design is simple, it's sleek and cool looking on the medal rack.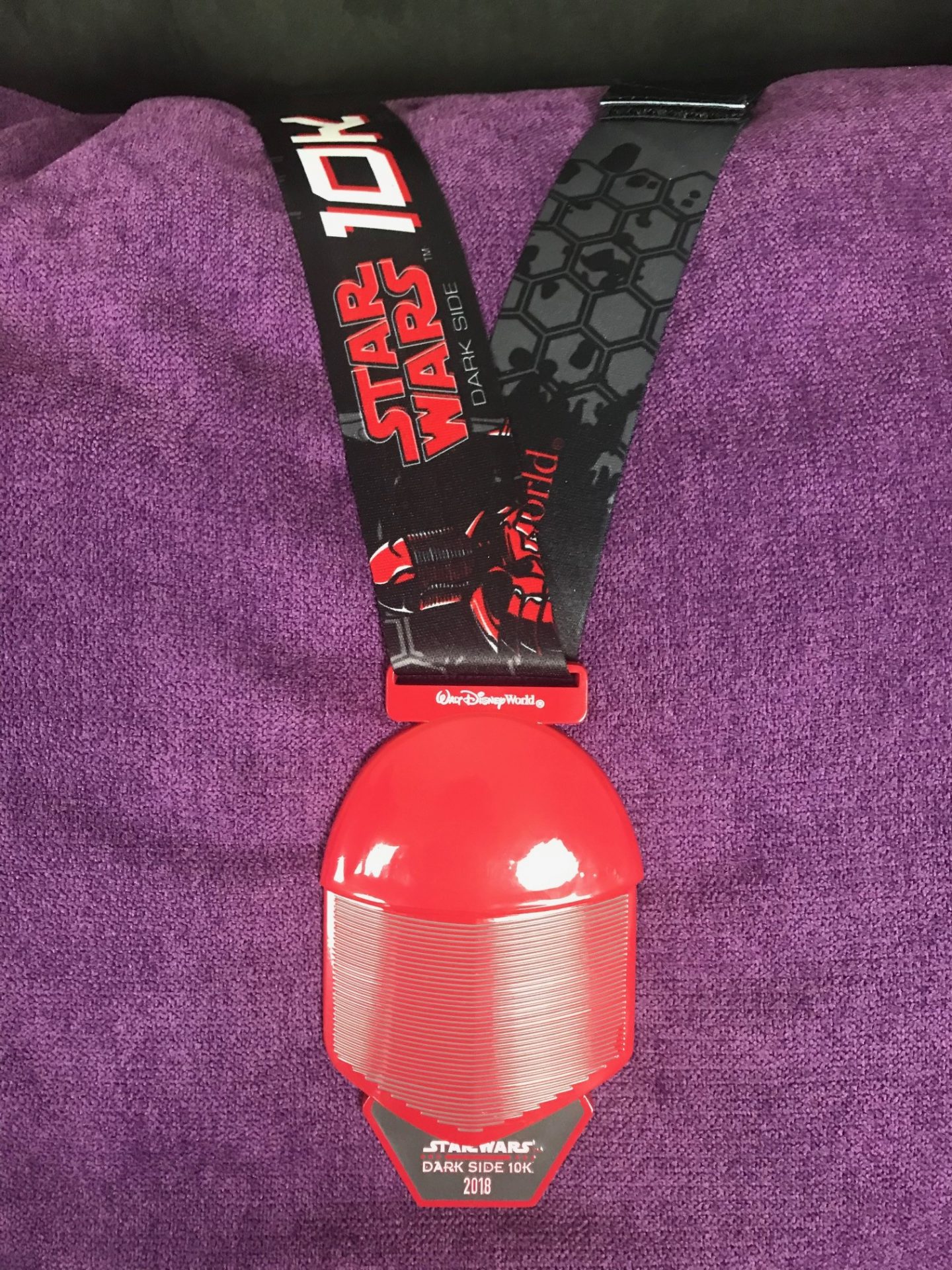 Overall, a great time was had at this race. The 501st characters at Hollywood Studios and Epcot made for a great experience and even helped shrink other character lines. The race was very warm, so many runners would have liked to see Powerade at some of the water stops, but other than that there were not many complaints from this race. We will definitely be back for year four next year!