The weather may be hit or miss for the January RunDisney Weekend boasting four different race lengths, but runners are committed to having fun this weekend! The Walt Disney World Marathon weekend is the only race weekend in Florida's Disney resort to run a Full 26.2 Marathon. Sound easy, try the Dopey Challenge and complete 48.6 miles in 4 days!
WDW Marathon Weekend 5K
While the 5K races are historically held on Fridays, for this weekend the races begin Thursday morning to shift to allow a day for the Full Marathon. For locals, this should still be enough time to get to work after. For those visiting Central Florida, this is your easiest run of the weekend and where you should focus your park time!
We ran the 5K this year as a last minute decision after we saw how cute the Oswald medals were! While we were sad to lose Pluto, Oswald is a staple character in the Disney empire, and quite frankly he deserves more recognition! We even themed our costumes and ran as Oswald and his girlfriend Ortensia.
The course starts and begins at the EPCOT parking lot. Runners head out and complete about half the race in the parking area roads and then half inside of EPCOT. Don't worry though, RunDisney makes those early miles magical with character stops dotting the course! One course change this year took runners by Test Track instead of in front of the Imagination Pavillion. Both courses are equally nice, so no complaints here!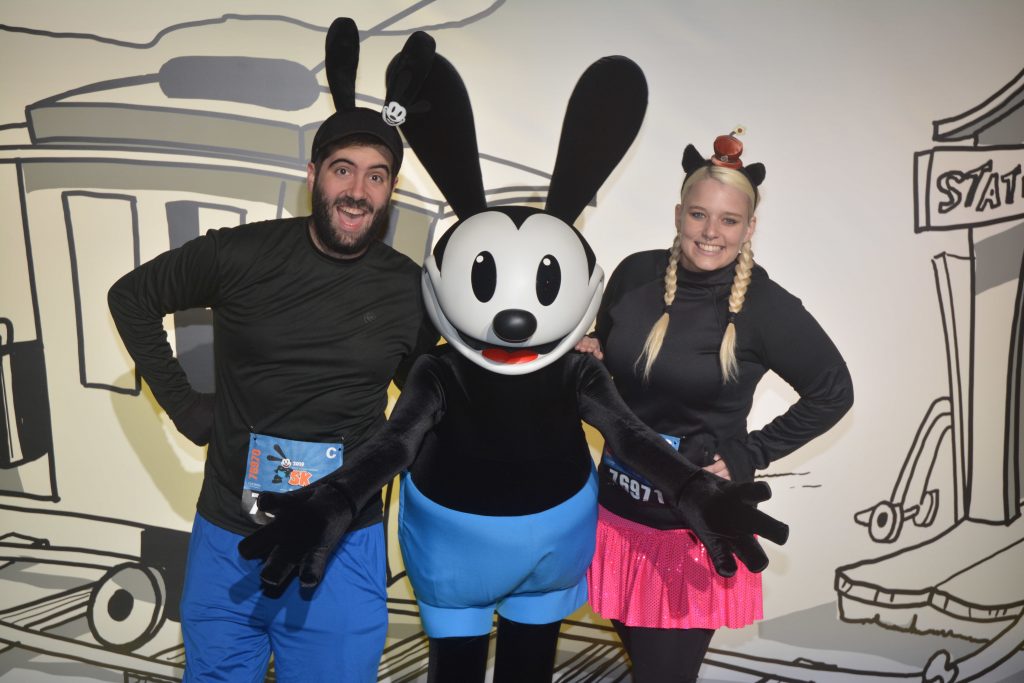 WDW Marathon Weekend 10K
Our original plan was to only run the 10K – as we still think it is the best bang for your buck at a RunDisney Race. Like the 5K, runners began for some parking lot road miles, but entered the park soon after. Runners for the 10K distance get more character stops with the longer distance and a lap around the Boardwalk resort area. We like to think of this course as the 5K race with a victory lap through the resort area!
Character lines were notably longer this year than we have seen previously. We waited over 15 minutes for Chip and Dale in their Rescue Rangers outfits and passed on other character with insane lines. We lucked out with a 5 minute wait for Goofy's son Max. Our recommended photo stop is always in front of the Fountain View Stage with Spaceship Earth in the background. PhotoPass Cast Members work to move these lines quickly and you are less than a half mile from the Finish Line!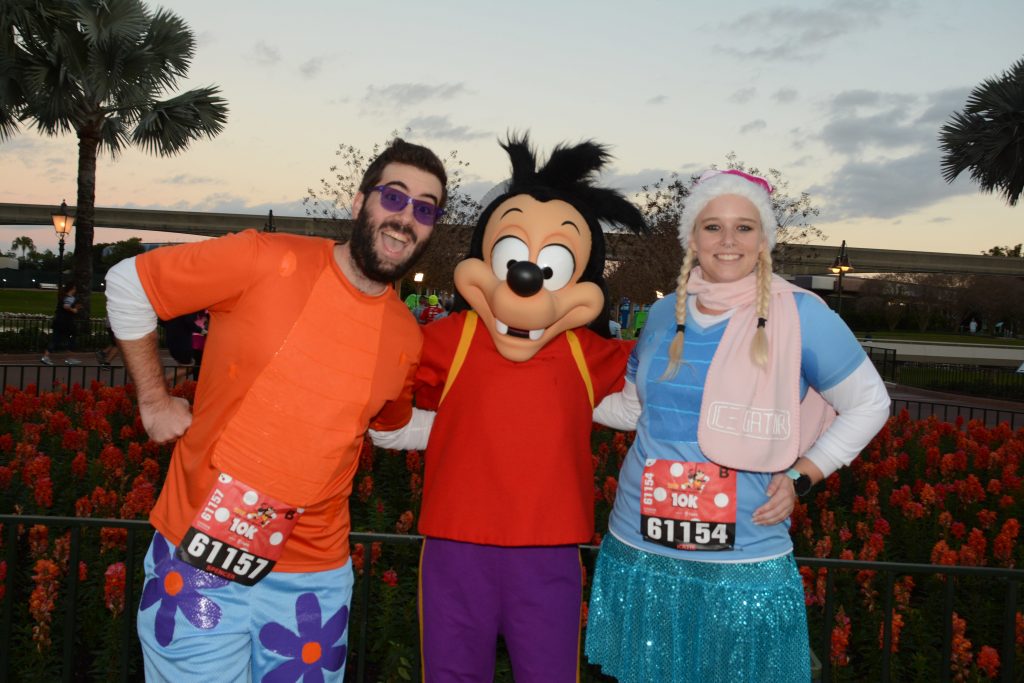 WDW Marathon Weekend Half Marathon
While we opted to volunteer this year instead of running the Half Marathon, nothing much has changed since we have run it in the past. The weather remained amazing, the characters were BETTER than in years past. Many runners enjoy running through Cinderella Castle and put a preference on this course (also used at Princess Weekend).
There is another huge benefit of the start and finish line being in the same location at the EPCOT parking lot, meaning there are no additional buses to deal with. RunDisney has started pushing any runners driving to continually arrive even earlier, and are closing Corrals A and B notably early. Remember to listen and follow posted guidelines to ensure you have a fun race!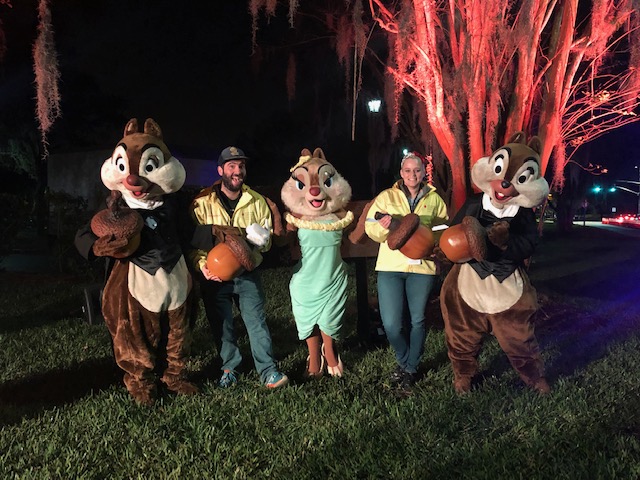 WDW Marathon Weekend Marathon
Spencer has tackled this race in the past, and it is still high on Katie's wish list. Why haven't we done it yet? Course congestion. Katie firmly maintains that she can do better outside of Disney so maybe you'll see us on the course in 2020. Where else can you run 26.2 miles through your favorite theme parks?
Goofy Challenge
Runners have the choice between two challenges during the Walt Disney World Marathon Weekend! The first, and arguably less popular, is the Goofy Challenge. Runners must complete the Half Marathon (13.1 Miles) and the Full Marathon (26.2 Miles) on Saturday and Sunday, respectively. This earns you a bonus shirt, medal, and bragging rights!
Dopey Challenge
This is the big one that requires 4 days of running and early wake up calls. Runners complete a 5K, 10K, Half Marathon, and Full Marathon from Thursday to Sunday totally 48.6 Miles!! Are you up for the challenge? You can take away 6 medals and 6 shirts – plus you'll want to buy all the extra merchandise for you accomplishment!
Let us know in the comments if you are planning on running Dopey 2020 or if you think we should as well!